About the city :: Bhubaneswar
Bhubaneswar, the capital city of Odisha, is located on the east-coast of India. Popularly known as the 'temple city', Bhubaneswar is famous for its variety of natural landscape as well as its historic grandeur. The city with an abundance of greenery, is one of the cleanest and greenest cities of India.
The temples of Bhubaneswar are unparalleled in sheer number and in their superb craftsmanship. With the architectural legacy of the Kalingaera, Bhubaneswar is having hundreds of ancient temples including Lingaraj, Mukteswar, Rajarani, Brahmeswar. Apart from remarkably sculptured temples, the Jain caves of Khandagiri and Udayagiri, Nandankanan Zoological Park, the peace pagoda 'Dhauli-Giri' on the banks of river Daya attract visitors from all over the world. The ruins of a major ancient university, Puspagiri is also located in Odisha. Main tourist attractions in the state of Odisha are world famous Sun Temple at Konark, Asia's largest backish water lagoon, Chilika-lake, and Lord Shri Jagannath Temple at Puri.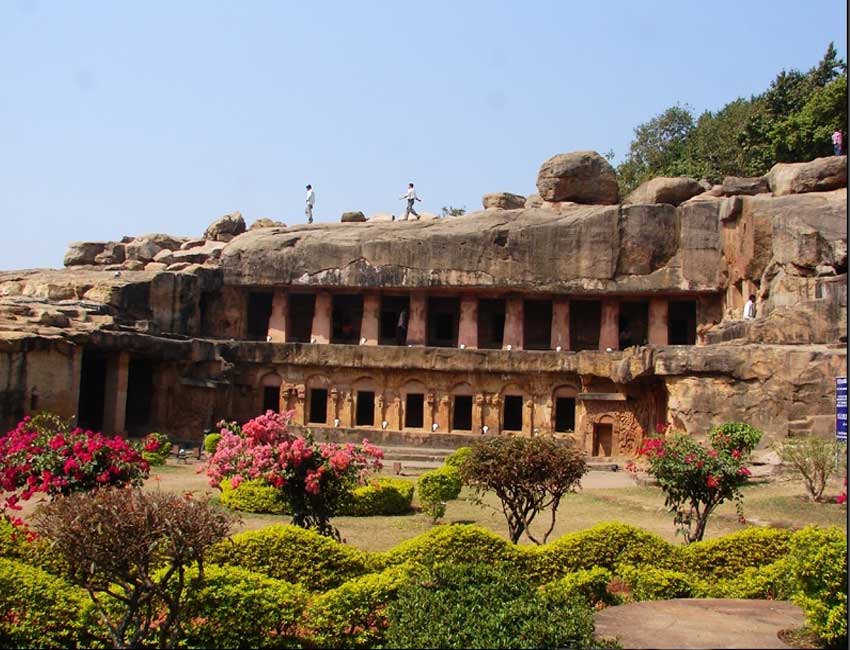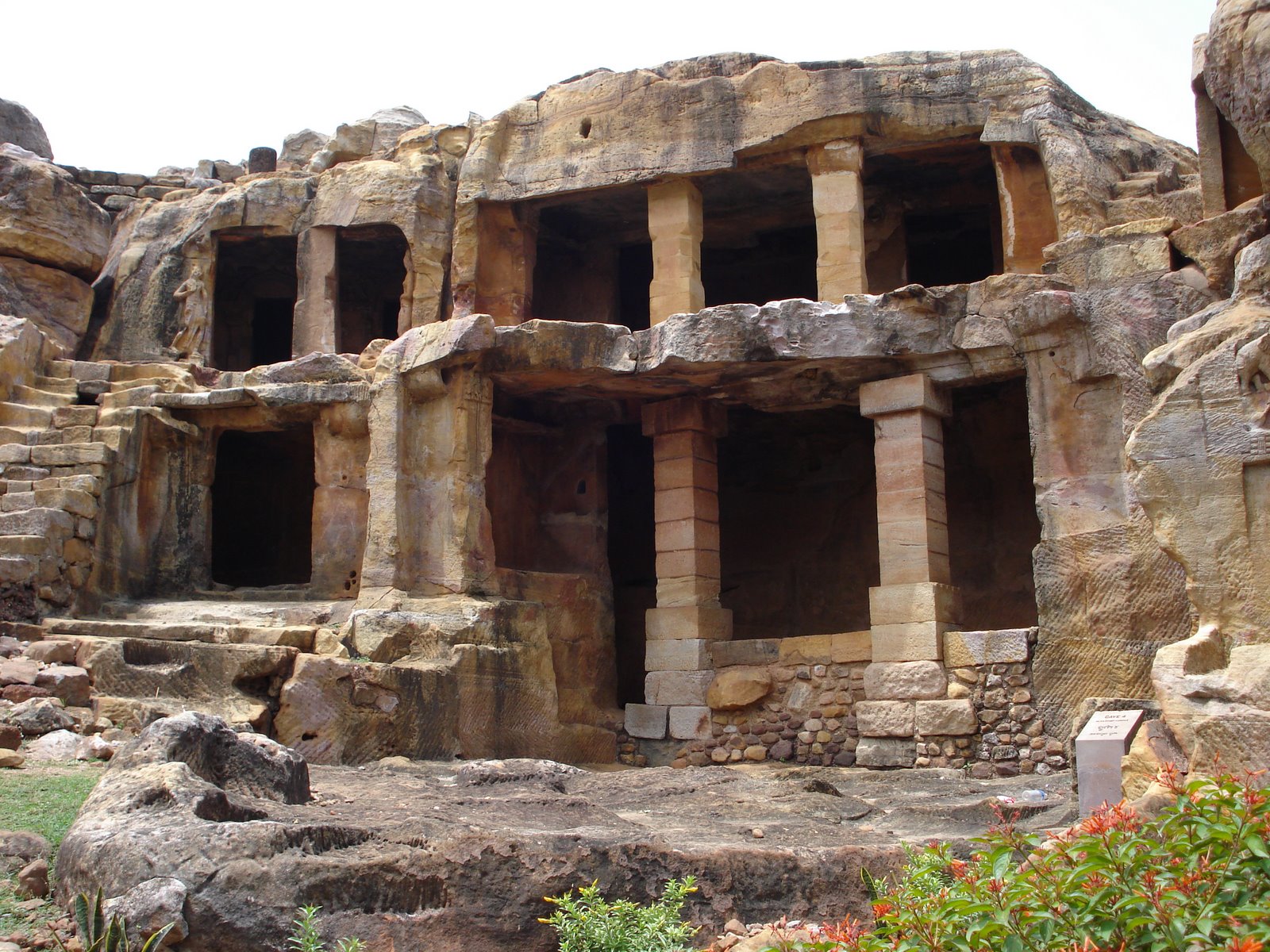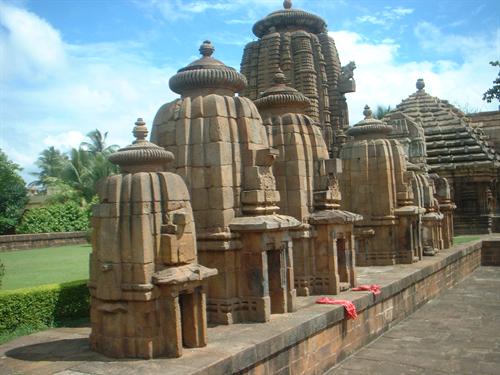 About the Tourist Places
Khandagiri Hill is one of the popular tourist destination near the venue in Bhubaneswar city. It is located adjacent to the Udayagiri Hill and it also an example of Jain Culture during the ancient age. It is a perfect example of rock cut temples on the top of hill and you can see 15 caves which were occupied by Jains. These caves were constructed by King Kharavela during 2nd century. Some major these are the Cave 1 and cave 2 (these also known as Tatowa Gumpha or Parrot Caves due to its parrots carved figures on the arches of their doorways), Cave 3 (Ananta Gumpha or Snake Cave, a figures of twin serpents on the door arches) and the Cave 7 (Navamuni Guha, where the figures of nine Jain Tirthankars carved on the back and right walls). There have no entry fees to visit here.

Lingaraja temple was constructed by the King Ananga Bhimadeva III during 11th Century AD. The temple is located in the city of Bhubaneswar to honor Lord Shiva. It is the biggest temple in the city with a height of about 148 fts and its constructions (Kalinga architectural style) are very similar to Lord Jagannath temple in Puri. Bindu Sarovara (a large pond or lake) is situated by the north of the temple where thousands of devotes reach to take a holy bath. You can easily access this temple after reaching Lingaraj Temple Road Railway Station.

Udayagiri hill is famous as a Jain religious site of ancient history located about 6.5 km away from Bhubaneswar. It has 18 superb caves which were used to live ancient Jain communities from the rule of Kharavela. Some major caves among these are the Cave 1 (Rani Guha or Queen's Cave, most beautiful and biggest), Cave 2 (Chota Hathi Gumpha, or Small Elephant Cave, six architectural elephants flanking its entrance), Cave 5 (Jaya Vijaya Gumpha is notable for a Bodhi tree is carved in the central of it), Cave 12 (Bagh Gumpha or Tiger cave, its front carved into the shape of a tiger's mouth), Cave 14, Hathi Gumpha or Elephant Cave is a large natural cavern. You need a minimum entrance fees to visit this hill.

Dhauli Giri or hill is situated about 7.8 km away from Bhubaneswar. This hill witnessed of the harsh bloody battle of Kalinga during 261 BC by Ashoka. After that battle Great Ashoka embraced Buddhism and became an ambassador of non violence and he established the Dhauli Hill as a Buddha settlement. The Shanti Stupa or peace pagoda is located at the right side of Dhauli hills just after crossing Daya River Bridge. Now it bears the symbols of Buddhism with the universal symbol of Lord Buddha, the sculpted elephant topping the rock edict. Bhubaneswar Railway Station is nearest to the Dhauli hill placed about 9.5 Km away.

Beside of these there have lots of famous Hindu temples to visit. Among these the Parashurameshwara and Rajarani Temple are two must see places in Bhubaneswar. Some other popular tourist destinations in and around the city are Ram Mandir, Bhubaneswar atemple, Isckon Temple, Yogini temple, Brahmeshwara Temple, Biju Patnaik Park, Pathani Samanta Planetarium, Mukteshwar Temple, Vaital Deul Temple, Bahirangeshwar Siva Temple, Asvathama Rock, Orissa State Museum, Handicrafts Museum, Tribal Museum, etc.
Details of 'tourist attraction places' in Bhubaneswar can be viewed at:
http://https://odishatourism.gov.in/bhubaneswar
About the Weather
Weather in Bhubaneswar

The climate of Bhubaneswar is tropical with hot & humid summer and dry & cool winter. Normally in the month of September the temperature ranges from 32°C to 35°C. As monsoon usually persists from mid June to mid September, there may be mild rainfall. Sepetember can be considered as the the best time to visit in Bhubaneswar City due to the begining of Dasherra festival fervour.

How to reach, Bhubaneswar
Bhubaneswar, is well connected through Air, Rail and Road Ways.


Travel by Airways
The Biju Patnaik International Airport of Bhubaneswar, Odisha is the main airport in the city which is just 4 km away from the event venue. You will get regular flights both domestic and international to the major cities of India and abroad.

Travel by Railways
Bhubaneswar Railway Station is the main railway station in Bhubaneswar. It is centrally located in the city and linked to major cities of India. There are six railway stations in Bhubaneswar namely New Bhubaneswar, Patia Halt, Mancheshwar, Vani-Vihar, Lingaraj Temple Road Station and Bhubaneswar Railway Station. Bhubaneswar main station would be the most convenient and nearest railway station to reach the venue.
To get the list of trains and their schedules, please visit www.indianrail.gov.in. Delegates can book their tickets online at www.irctc.co.in.

Travel by Roadways
The city Roadway network is very well connected to every corner of Odisha by several state highways and its adjoining states like Andhra Pradesh, Jharkhand, West Bengal and Chhattisgarh by NH-5 and NH-203. The main Bus Station of Bhubaneswar is located in Barmunda which is just at a distance of 3 km from the venue. You will also get lots of buses from and to the tourist places in neighbouring cities like Puri, Konark, Cuttack(Barabati Fort), Kendrapara(Bhitara Kanika), Jajpur(Ratnagiri), Berhampur, Baripada(Similipal National Parkfall and Devkund waterfall), Balasore(Chandipur), and etc.